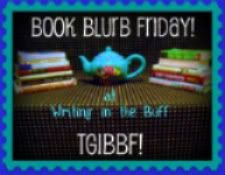 The lovely Lisa at
Writing in the Buff
hosts Book Blurb Friday. Each week Lisa posts a pretend book cover to fire our imaginations. Our task is to write the book blurb for the back cover in 150 words or less.
Awk Wood Landing


Snurg Druggleborf, Master of a Thousand Star Systems (uninhabited), Destroyer of the Dreaded Galactic Nim (accidental), Richest Being for a Billion Parsecs (it had been further, but then Garx Unglehesk the Acquisitive moved to the Vega System), is having problems.

He had identified the next target in his galactic conquest strategy – a minor planet orbiting an insignificant star, inhabited by low grade carbon based life forms with moderate technology and mountains of succulent organic waste. But then he crash landed and discovered his terrible mistake.

The sentient beings on the planet turn out not to be the multi-limbed and micro-tentacled species that look like him after all, but fat, blobby bi-pedal murderers that wield axes and chain saws.

He needs to replace the bi-phase dimension extrapolator but he's lost his crew in the woods, and the bi-pedes are coming for them.

Now it's snowing.

And he's coming out in buds.....


150 words.