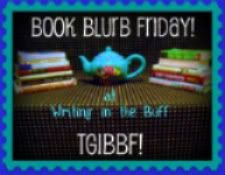 The lovely Lisa at
Writing in the Buff
hosts Book Blurb Friday. Each week Lisa posts a pretend book cover to fire our imaginations. Our task is to write the book blurb for the back cover in 150 words or less.
Seeing is Believing


Rick Schaeffer was quite a character on the science base at Fornost 3 and a brilliant xeno-biologist, apparently on the verge of a major discovery but now is missing. The only trace left is his trade-mark sunglasses, found on a nearby beach.

For the base commander, Lindy Cleaver, it is a personal disaster on many levels. Admittedly her career would be ruined if TORA discovered that she had lost yet another employee; and it is true that Rick's discovery would, finally, justify the vast expense of the Fornost mission, but Lindy is secretly carrying Rick's child and grief threatens to derail her completely.

With just two weeks to go before a visit by TORA executives, Lindy must pull herself together and solve the enigma of Rick's disappearance; a mystery that is only deepened once she sees the planet through Rick's sunglasses.


141 words.