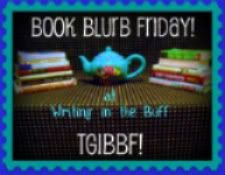 The lovely Lisa at
Writing in the Buff
hosts Book Blurb Friday. Each week Lisa posts a pretend book cover to fire our imaginations. Our task is to write the book blurb for the back cover in 150 words or less.


As children, the girls had giggled over the writing under the glaze of a genuine 18th century dish, and had wondered about their namesakes. But when Jacqui Bouvier disappears in Paris on 12th August 2011 sometime after 2pm, it is the only clue Kate has.

Afraid the police would laugh at her, she hires a handsome young private detective to fly with her to Paris and help her investigate. Ryan has just inherited his father's PI business and is way out of his depth, but he is all Kate could afford. Besides, he's cute.

In an apartment over the Rue de Bouvier, they find a high tech, illicit laboratory and are soon plunged into a world of industrial espionage and ruthless corporations searching for a maverick scientist. Somehow they must find him first, if they are to learn the truth about Jacqui.


149 words
I'm interested in how obscure you can be in a book blurb, but still give a general shape to the story. Is it obvious to you what's going on? Is it all a bit odd, but you'd be interested to find out? or is does it seem all too complicated, far fetched and too much effort to unravel?
Oh and sorry it's not Friday - I got a bit behind this week!