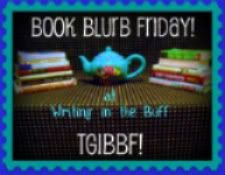 The lovely Lisa at
Writing in the Buff
hosts Book Blurb Friday. Each week Lisa posts a pretend book cover to fire our imaginations. Our task is to write the book blurb for the back cover in 150 words or less.
Hell to Pay

Kim Grady is late for work; she is still single although it's complicated, has a nightmare boss, is addicted to sushi and has a cobweb on her car. Except when she brushes it away, it turns out instead to be cracks in the Material Plane of Existence. Now her car has a hole to Somewhere Else, somewhere very dark and hot and smelling faintly of brimstone. She also has voices in her head that want her to be despicable, but the only thing they can agree on so far is to paint the bathroom black. Should be an interesting day; perhaps things are looking up.


104 words plus notebook!