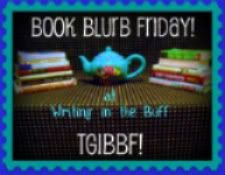 The lovely Lisa at
Writing in the Buff
hosts Book Blurb Friday. Each week Lisa posts a pretend book cover to fire our imaginations. Our task is to write the book blurb for the back cover in 150 words or less.
Danger in Discovery


Katy Wilder is a physicist and believes only in what she can understand and explain. She is working hard on her PhD thesis and has no time for distractions.

Jim Lenham is everything that Katy despises. He's a dreamer, never seems to take life seriously and believes in magic. And right now he's proving to be quite a distraction.

When Jim shows Katy what appears to be irrefutable proof of a magic spring and asks her to go with him to look for it, she agrees, much to her own surprise.

Is she going for the chance to make a new scientific discovery, or is Jim affecting her more than she is willing to admit? As Jim and Katy travel deep into the mountains, they soon find themselves at the mercy of mysterious forces. With their lives in danger, will magic or science save them?


145 words.