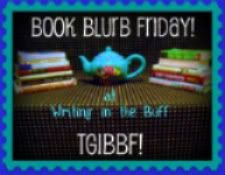 The lovely Lisa at
Writing in the Buff
hosts Book Blurb Friday. Each week Lisa posts a pretend book cover to fire our imaginations. Our task is to write the book blurb for the back cover in 150 words or less.
Fatal Error

06:44
August 6th
1945
724th iteration

*** DOES NOT COMPUTE ***
FATAL ERROR
*** RESTART ***

08:15
August 6th
2311
725th iteration

*** WARP DRIVE ENGAGED***
WARNING - FEED BACK CRITICAL
***FATAL ERROR***

Dr John Hayman, project manager and chief analyst on the Terran Warp Drive programme regains consciousness in a bedroom at 06:44 on August 6th 1945 in downtown Hiroshima. His last conscious act was hitting the abort button in the test flight command centre orbiting the earth.

Aki Yoshida energises her Marconi radiotelegraph on which she had been experimenting in her Hiroshima bedroom, and finds herself thrown across the deck of a space station 365 years later.

With the energy of the feedback loop increasing exponentially at every iteration, John has 91 minutes to break the loop before Hiroshima is destroyed and, sooner or later, the universe with it.


143 words