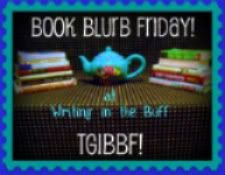 The lovely Lisa at
Writing in the Buff
hosts Book Blurb Friday. Each week Lisa posts a pretend book cover to fire our imaginations. Our task is to write the book blurb for the back cover in 150 words or less.

Life is not easy for Garin as a trainee mage, not when his father is the arch-mage himself. Magic is serious business under the bushy eye-browed glower of the patriarch. But life takes an unexpected turn when a friend teaches Garin the Book of Faces spell which transforms his spell tablet into a communication portal.

Scrolling through the faces the spell conjures up, Garin is captivated by a girl with startling blue eyes, who is apparently called Cami94. Garin is heartbroken to learn she lives a kingdom away, but when he learns that she is to be married off to some ancient grandee, he is determined to save her.

Aided by his friends and pursued by his father's mages, Garin must face fire, bogs and arachnids to reach his heart's desire.

But all is not as it seems in Ternet...



140 words