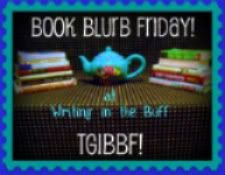 The lovely Lisa at
Writing in the Buff
hosts Book Blurb Friday. Each week Lisa posts a pretend book cover to fire our imaginations. Our task is to write the book blurb for the back cover in 150 words or less.

Abi had not always been made of stone. Once she had been a young woman with a bright future ahead of her, but like too many before her, she had vanished and in her place some sick person had left a perfect statue. Or so everyone thinks, including the police.

All too soon Abi is placed in a graveyard looking out over her own empty grave. From where she stands she can see a dozen or more victims, all frozen in a living death. Many friends come to Abi's grave, but none break her heart more than Mike. She hadn't even known he'd loved her.

When she realises that Mike could be the next victim, she is determined to find a way to warn him. Soon Mike is drawn into a world of impossibilities, but is too late to save himself? Is it too late to save Abi?



148 words