Sensational Haiku Wednesday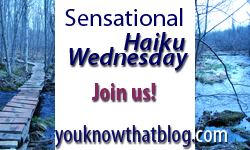 You know ... that Blog?
Today's topic is
Hope
It has been a bit of a full day, so I'm afraid you are not going to get your usual three haiku today. I have been out tonight at our team Ash Wednesday service ... which leads me on to this weeks subject ...
Lent for reflection
Deep sorrow at falling short
lost in Easter joy
I will return tomorrow with some thoughts about Lent