Sensational Haiku Wednesday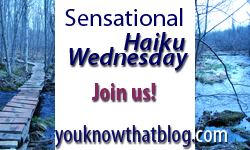 You know ... that Blog?
Today's topic is
Integrity
A thought for the day: Integrity means not being swayed by the world around you ... but can you keep your integrity if you do not engage with it?


Gratification
Siren call of temptation
Falling on deaf ears


Own up or cover up?
Guilt and fear corrode the soul
The truth brings freedom


Vengeance for the wronged
Compassion for the sinner
Where is the right path?