To celebrate 200 most deserved followers, Madeleine at
Scribble and Edit
is hosting a blogfest.
PART 1: Your challenge is to write a Flash Fiction of maximum 500 words that includes as many names of the various different fonts as you can include. You must make the language flow smoothly as your font characters and objects unfold.
There's a chance to win a moleskin notebook or an amazon book voucher.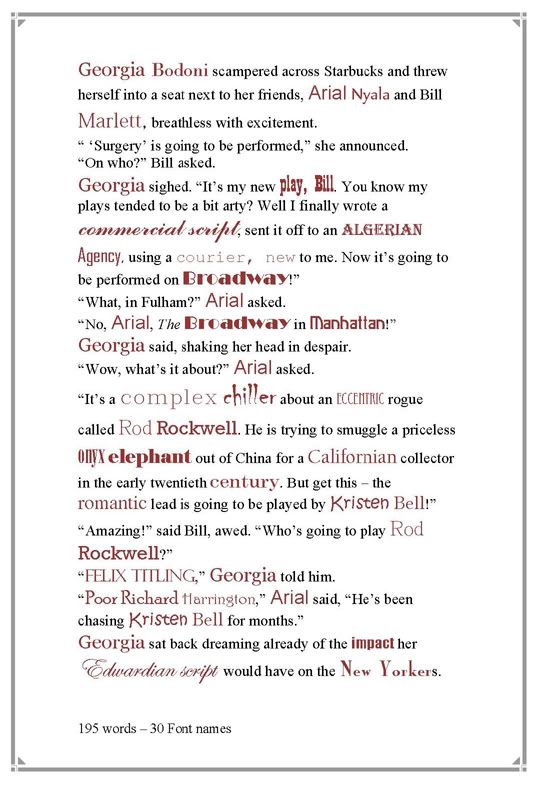 Click on the image to view the story full size.
My piece is 195 words, with 30 font names shoehorned in.
Congratulations on your 200 followers Madeleine!