OK .. so here is the dilemma:
I am from three worlds. I guess that makes me into an alien or something, but this is what I mean...
As D.J. de Mattos, I am Managing Director of a Civil and Structural Engineering consultancy. As such I am a professional, a problem solver, a businessman. I am an employer and my aim is to be successful in order to provide stable employment, therefore I must win and keep the respect and trust of my clients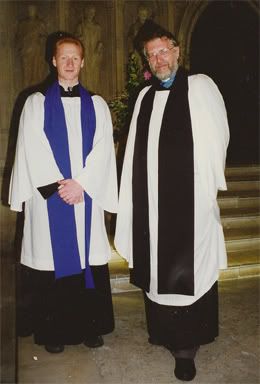 As Dom de Mattos I am a Reader in the Church of England (that is effectively a lay minister). I preach about once a month and often take part in leading the services. My focus is on people, on their needs and concerns. My aim is to understand, and help others to make sense of, the human world that we can see around us in the light of one we cannot see.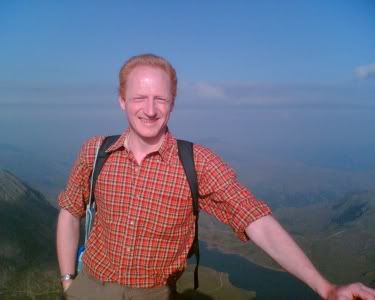 You are getting to know me as Dominic de Mattos, blogger and occasional tweeter. I also have a facebook presence (although not visited for quite some months). I also have a presence on a couple of forums (fora?), so I guess I can say that I am not a complete stranger to social media.
So far so good, but now I am developing as a writer with very serious ambitions of becoming published, I need to think carefully about my identity. My daughter told me that she had googled her name "to see what it's up to these days" - which made me laugh. I tried it myself, of course, and realised that my multiple identities are spread over a couple of pages of google, to be viewed by everyone, from clients, to parishioners, to potential readers.
So after all that ramble, the question - should I create a new name and social media presence as a writer? That way I can control what my clients are able to read about my creative side, whilst also controlling what readers can find out about me and my other lives. Part of me thinks it is a good idea, but my heart baulks. My name is an essential part of who I am, as is the writer within. To separate the two seems an alien concept. In fifty years time, if I am remembered at all, it is my writing that I would wish to be my legacy. My work in the church is not about me, or making my mark, my legacy there is the joy and peace that I see in the lives of others. My company is not about me, it is about each and every employee on whose hard work the company's success has been built.
Do I separate myself, or do I say I am who I am and all the parts of my life are what feeds my writing?
... or am I over-blowing my ego, because no-one is going to care one way or the other?
What do you think?