What a week!
Monday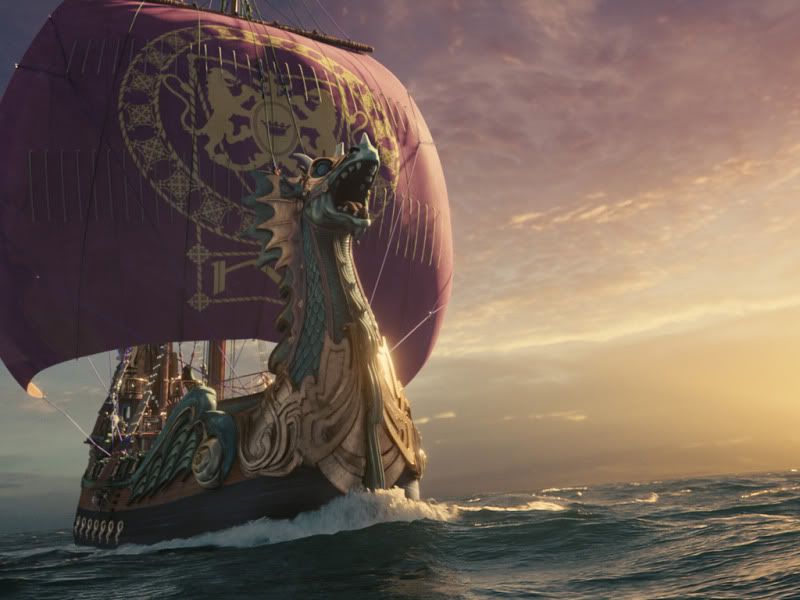 I went to see the Voyage of the Dawn Treader 3D. This was always my favourite book for some reason and I thought the film adaptation was extremely well done. There was a small amount of liberty taking with the book, but no more than was necessary to make a cinematic spectacle and to create a clearer narrative thread.
I think Georgie Henley who has played Lucy in the three films to date is a face to watch out for in the future - I am sure she will have a great career if she continues to pursue acting.
Another plaudit goes to Will Poulter who played Eustace - he absolutely captured the pompous arrogance of the boy.
I would give this five stars as a wholesome family film. (some hand holding during the scary scenes might be necessary. The children might appreciate it too!)
Tuesday
An evening with my Spiritual Director
oh! and I received word that my Haiku titled "Wormhole" is to be published by The Pedestal Magazine on 19th March.
Wednesday
Took my younger daughter to Nottingham Trent University for her interview. She wants to study Design for Film and Television there. It seemed to go well. She just has to wait for the University to offer her a place ... or not.
Thursday
Final edits on a 8500 word short story for the ePocalypse competition being run by Pill HIll Press that I have been writing with
Simon Kewin
.
Friday
Choir Practice. I sing bass.
Saturday
Writing my sermon for tomorrow. I might share it tomorrow if anyone is interested!
So there you go - why I have deserted you all and why I have missed doing Microfiction Monday and Haiku Wednesday. Back into the swing of it for next week.